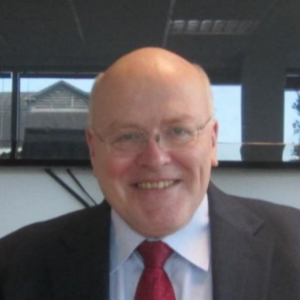 Paul has over 20 years experience assisting Legal practices to manage their business and to maintain quality standards and compliance with the Solicitors Regulation Authority's (SRA) Code of Conduct 2011, Outcome Focussed Regulation (OFR) and the SRA Accounts Rules (SAR).
He is an ADRg Accredited mediator in Civil and Commercial Mediation
He is a lecturer on Mediation at University of West London LLM International Investment and Arbitration Law.
He is also a trainer and lecturer in Anti Money Laundering, Complaints Handling, Compliance, Costs, Practice Management and Regulatory Affairs and provider of 'in house' training for Continuing Competence.
He provides Compliance Officers for Legal Practice [COLPs] and Compliance Officers for Finance Administration [COFAs] compliance training for both start-up and existing law firms and for the Middlesex Law Society.
Paul has extensive experience of legal software and is a compliance consultant to several legal software vendors.
He delivers specialist Training and guidance in preparing for Lexcel, CQS and WIQS accreditation and certification to ISO 9001:2015 Quality Management System and the new BS 76000 Human resource-Valuing people-Management system.
Contact : Paul.Wilkinson@auditcompliance.co.uk
Consulting : Paul Wilkinson Consulting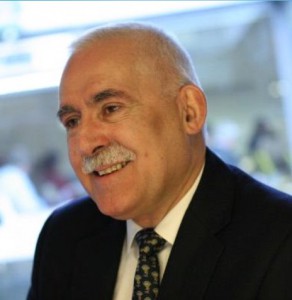 In the last 15 years Chris has been a Chief Executive in leading chambers in London and Birmingham, latterly St Philips Chambers from 2009 to 2012. He has also been the CEO of a law firm in London and Bristol; the Commercial Director of ADR group for whom he opened a London office; a Director in several companies including IT, Property, Legal Recruitment, Legal Couriers and now Audit Compliance Limited.
Chris became articled to the senior partner of a law firm in Leicester in 1968. He ran the firm's higher courts department until 1977 when he was approached to join a local barristers chambers as senior clerk. He stayed there until 1988 when he was headhunted to join what is now known as 7 Bedford Row. He had 12 happy years there but decided to leave when he was 50 or when he had his 20th silk, thankfully both occurred in the same year.
He has sat on a dozen Bar Council committees over the years and chaired several national conferences and workshops/seminars in relation to pro bono (as Vice Chairman of the Bar Pro Bono Unit); best practice (as an advisor to BSI on how to manage a common law chambers in the run up to Barmark) and equality/diversity (as the bar clerk member on that committee).
He sat on the Bar Nursery Committee twice and helped negotiate with its Chair the successful London and Leeds nursery deals.
He has experience of managing and advising on mergers for law firms and chambers.
He is the immediate past Chairman of the Birmingham Law Society, immediate past Chairman of Governors at a large primary school in Birmingham and has been heavily involved with St Philips Cathedral in Birmingham, in particular the Tercentenary Committee organising their 300 year celebrations.
He was given a lifetime achievement award by Birmingham Law Society at their Legal Awards evening at the ICC in March 2017. In his business life he is a legal recruiter/headhunter in London and Birmingham.
Chris is a season ticket holder at Leicester City, an Associate Member of MCC and a Liveryman of the City of London
Email : chris.owen@auditcompliance.co.uk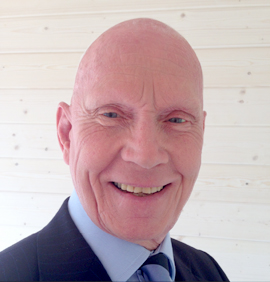 Tim Prior LLB CFIRM

Tim was admitted as a solicitor in 1986 and as a Certified Fellow of the Institute of Risk Management in 2010.

After working at several firms in the West Country, he spent 21 years working in house in the professional indemnity insurance sector for London Insurance Brokers (LIB), the Solicitors Indemnity Fund (SIF) and Travelers.

During this time, he handled professional negligence claims against firms across much of England & Wales, before becoming more involved in risk management. During his ten years at Travelers, he advised underwriters on risk issues and provided risk management support to professional firms (mostly solicitors, but also chartered surveyors, architects and accountants).

He set up PNCR Legal in 2010 to provide expert risk and compliance advice to law firms all over England & Wales. With his long experience in the professional indemnity sector, he works closely with international insurers and brokers assisting their insureds to improve their risk profile.

He writes regularly on topical issues and has been a regular speaker at seminars and webinars on professional indemnity, risk and compliance issues since 1996 for a wide range of organisations including national and local law societies. In advance of the SRA's overhaul of compliance in 2011, he delivered a series of seminars and workshops for the Law Society on the role of the COLP and COFA and helped LexisNexis develop its compliance programme. He has produced a suite of COLP and COFA templates which help firms to deal pragmatically with their compliance obligations.

He is often asked to speak about cyber risk and property fraud. He has produced guidance and checklists for property firms seeking to address issues raised by recent cases such as Purrunsing v (1) A'Court & Co, (2) House Owners Conveyancers Limited (2016) EWHC 789 (Ch; P&P Property Limited v (1) Owen White & Catlin LLP (2) Crownvent Limited t/a Winkworth (2016) EWHC 2276 (Ch) and Dreamvar (UK) Ltd v (1) Mishcon de Reya (2) Mary Monson Solicitors Ltd (2016) EWHC 3316 (Ch). He has discussed the cases with some of the firms involved.

He writes the sections on property fraud and cybercrime in recent editions of Frances Silverman's Conveyancing Handbook. Tim wrote the Lexcel risk management toolkit (2nd edition) in 2012. It was fully revised for the 3rd edition which was published in Autumn 2017.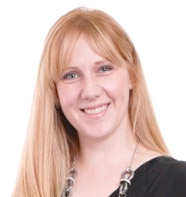 Sally Holdway is a legal services innovator. Her 20 years experience working as a solicitor started as a conveyancer in a traditional high street law firms, giving her 'coal face' experience of the delivery of legal services.
Over the course of the last decade she has spent her time on the boards and management teams of large national legal services organisations in Project Director and Head of Innovation roles. She is the founder of an incubator start up, focussing on projects which bring together IT, legal services and exceptional customer service. In addition she has worked with Eddie Ross to develop TheClientLens.com, a curated wiki of ideas and resources intended for professional service firms looking to develop 21st century products and ideas.
Sally has just published with Eddie Ross in The Law Society Practice Management series 'Driving Success in your Law Firm'
"Embrace and lead change that will drive your law firm's reputation, competitiveness, efficiency, profitability and future success."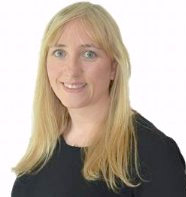 Amy is Chair of The Law Society's Money Laundering Task Force.
She believes that compliance is about delivering the best service to the client. "It is about reducing the risk of things going wrong. And it is about properly managing the work so it is efficient. It provides a framework to work towards to deliver excellence."
Amy Bell, has joined Lockton boosting its AML expertise as Risk Management Consultant within the Lockton Solicitors team. Lockton, is the world's largest privately owned insurance broker.
Bell as the Chair of the Law Society's Money Laundering Task Force, represents the Solicitors profession at Government and in Europe. Her work in the last 18 months has been focused on the implementation of the 4th EU Money Laundering Directive and she has been heavily involved in discussions regarding these new Regulations. She is also the author of the Law Society's Anti-Bribery Toolkit.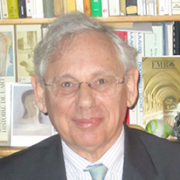 François Arlabosse, Paris, France, graduated in mathematics from the University of Nancy and Paris, obtained a diploma in electronic and nuclear physics engineering from E.N.S.E.M. Nancy, followed by a long and distinguished career in Artificial Intelligence.

Magnus Isenberg has been working as a development engineer for over 30 years. He is a very experienced programmer in C#, JavaScript, PHP, Rest and WCF Services and WPF Clients, MVC Webapps and MVC 6.0.